Record List Import - Wages importing negative
Issue:
When using the Record List import to bring in your data from Excel, the wages records are importing as negative values.
Solution:
Until a permanent solution is found, follow the steps below:
1. Enter 0 in the set all box of each wages record.
2. Go to your excel sheet, copy the data line:

3. Right-click and select Paste From Excel: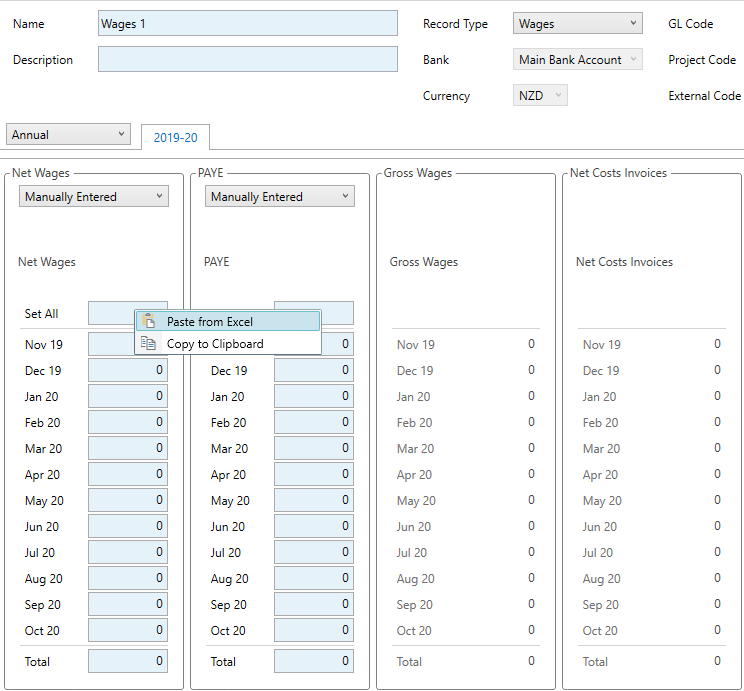 4. The figures will paste from the clipboard: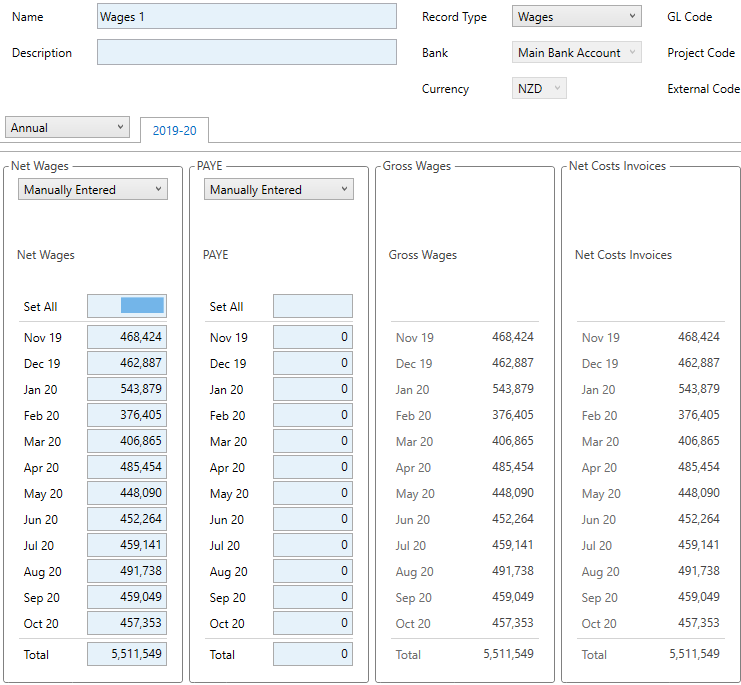 Related Articles

Importing from clipboard - The given key was not present in the dictionary.

Issue: When trying to import your records list or records details, you receive the following error: Cause: This is usually caused if the first section name in the import list does not match with the first section name in the forecast. Solution: ...

How to change the budget Date without moving the data.

Currently, when changing the start dates in Forecast 5, the dates will change but figures will remain in the same order (they will not move to match the previously set months) E.g. But occasionally there is a need to change the forecast ...

PAYE showing 0 in Wages record

Issue: When entering your staff using Employee Groups, your PAYE is showing as 0. Solution: Go to Settings > Payroll Tables & Options > Bonus. You will need to make sure this is set to 100. If it is set to 0, this multiplies the figure by 0.

General Ledger Import - From existing forecast

Forecast 5 Processing Manual Process for generation of the annual budgets New Year Budget Take the existing budgets and If they are in actuals then you should copy and reset to no actuals from the menu Copy for the next year Or extend them to a ...

Import Error: SQL Exception: Incorrect Syntax near "s"

Issue: Receiving this error message when trying to import records, sections or folders. SQL Exception Incorrect Syntax near "s" Unclosed quotation mark after the character string 'WHERE' This error is caused because there is a single quote character ...