Issue:

You receive the following error when trying to login to Forecast 5.

Forecast 5 cannot continue because of an exception occurred.

SQL Network Interfaces, error: 26 - Error Locating Server/Instance Specified.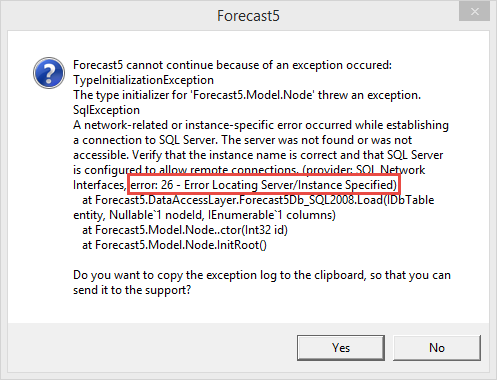 Cause:

This error indicates that Forecast 5 is unable to connect to the currently specified database or cannot see the SQL Server.

Solution:

If Forecast 5 cannot find SQL Server or database, there are a few causes:
this article from Microsoft gives you the full detail.
1. SQL server name in the config file is misspelled or incorrect.

- Ensure you have entered the correct name.

2. The Instance name is incorrect or does not exist.

- Ensure that the instance is correct and valid.

3. The server is not reachable.

- Ensure that Named Pipes, TCP/IP and SQL Brower service have been enabled and are running. Best to restart the SQL Server in this case.

- If this does not work, try Ping the server. If this fails, you need to look into the server set up.

4. The Firewall on the server is enabled.

- This needs to be disabled.
If the SQL Server is not running, open the windows menu and search for Services/Local Services: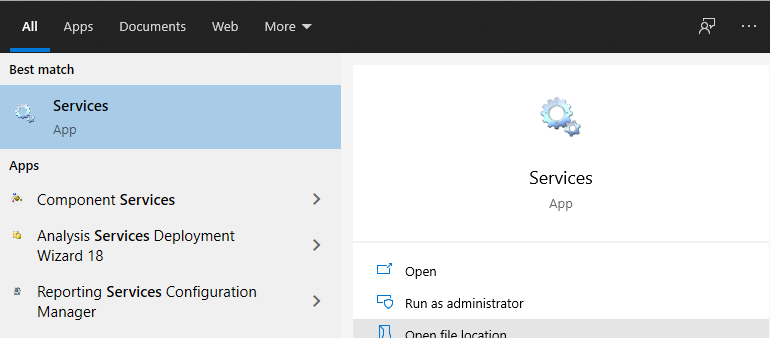 Scroll down until you find your SQL Server and make sure that its status is Running: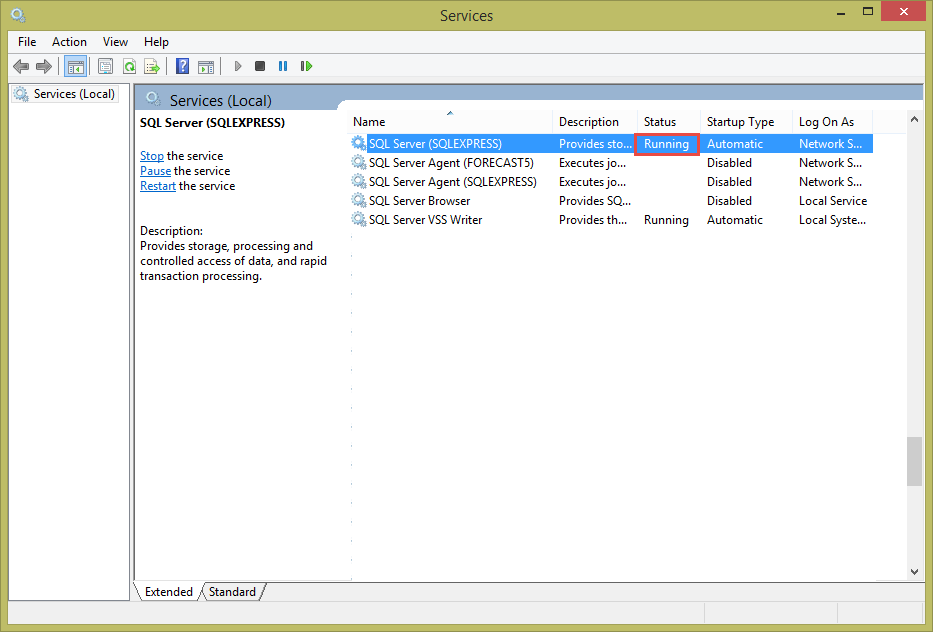 If it is showing as Stopped select your SQL server, right click on it and select Start.