Why are my records are greyed out.
Issue:
When opening my forecast, my records are all greyed out.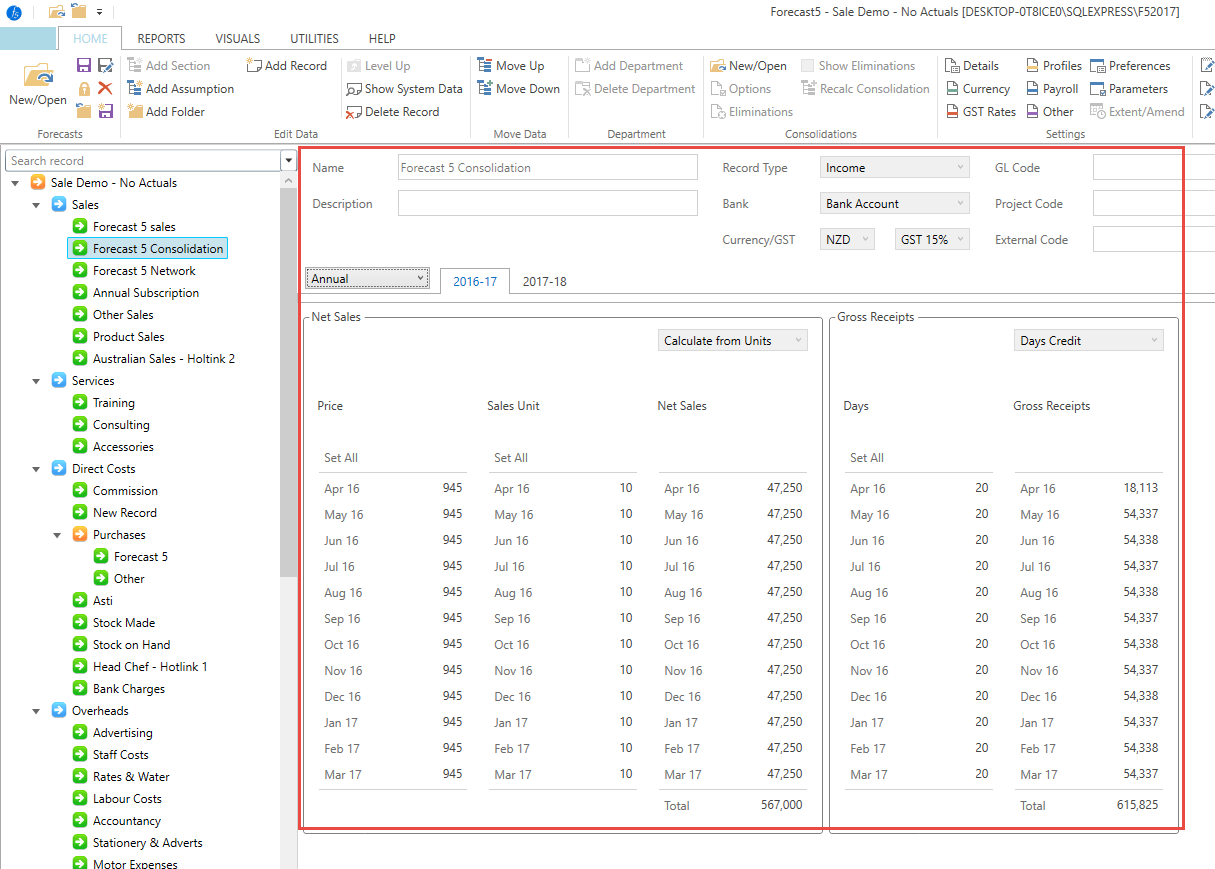 Solution:
Check that What If mode is not on.
You will be unable to edit the records if What If mode is on.
Exit What If by unticking Show What If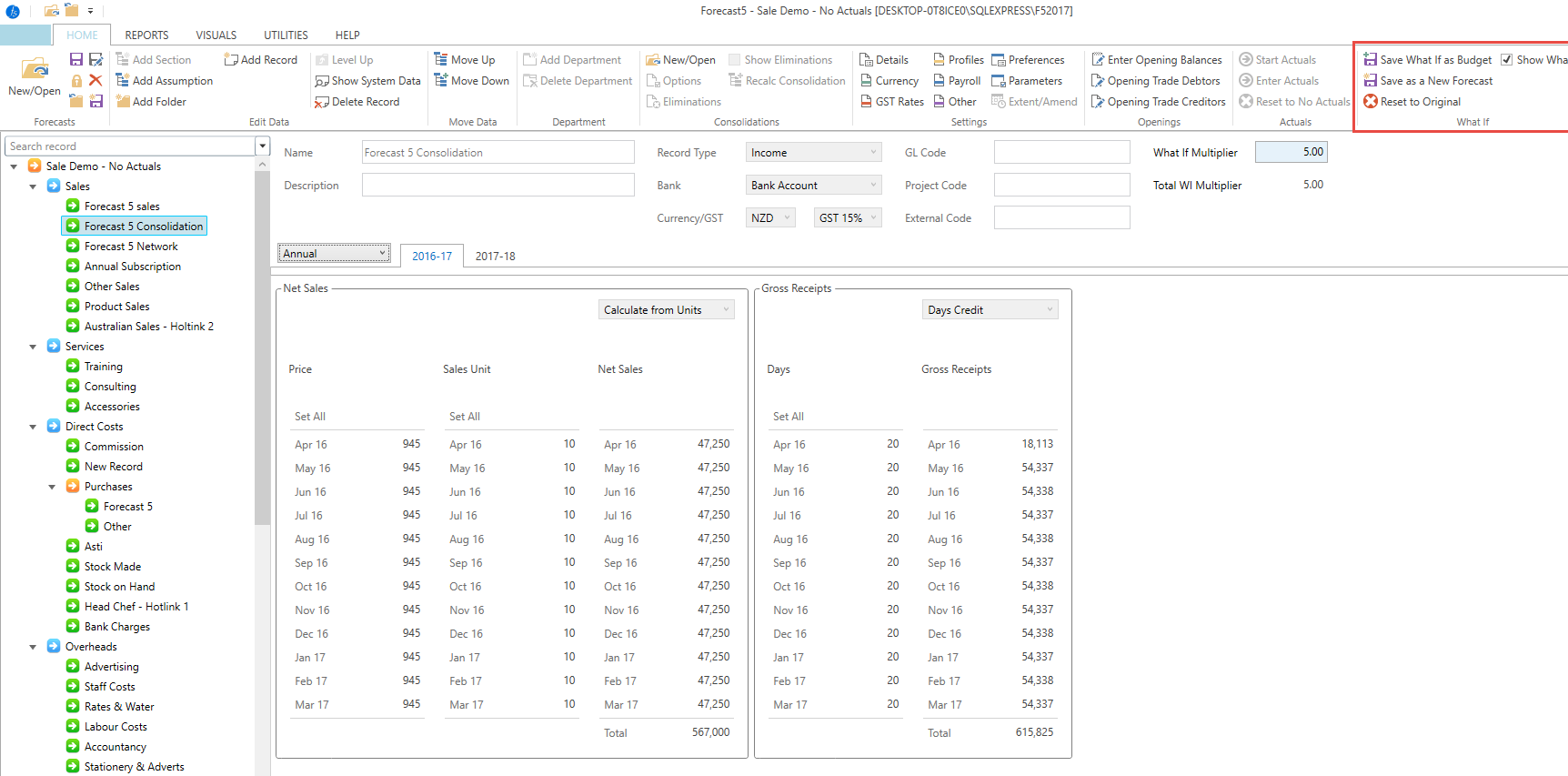 Related Articles

Settings: Parameters are not updating my records

Issue: I have changed my parameter defaults under settings and they are not updating the records. Solution: Changing the parameter default for the forecast will not update existing records. It will set these as defaults for newly created records.

Some records showing no data after consolidating

Issue: When consolidating forecasts, all records import but only the figures from one base forecast is appearing. Cause: The main bank account names are different, causing confusion on consolidating the forecasts. Solution: Update all base ...

Consolidation: Why are there two records with the same name?

Question: Why are there two records with the same name in my consolidation? Answer: If you have two records of the same name in two different forecasts but they are different record types, they will not be able to be consolidated and Forecast 5 will ...

Import Error: SQL Exception: Incorrect Syntax near "s"

Issue: Receiving this error message when trying to import records, sections or folders. SQL Exception Incorrect Syntax near "s" Unclosed quotation mark after the character string 'WHERE' This error is caused because there is a single quote character ...

Forecast 5 Demo Data

Downloaded and installed Forecast 5 and you aren't sure where to start? We have provided a demo data forecast that will help you see most of the features and benefits that Forecast 5 has to offer. Download the attached demo data (found at the bottom ...