Could not write value Installed to key.
The error message below occurs during installation if the user installing does not have adequate permissions.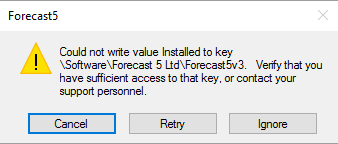 Solution:
Run REGEDIT (if you cannot run this, you will need to log in as administrator to complete).
Locate HKEY_LOCAL_MACHINE\software
Right Click on Forecast 5 Ltd and select Permissions: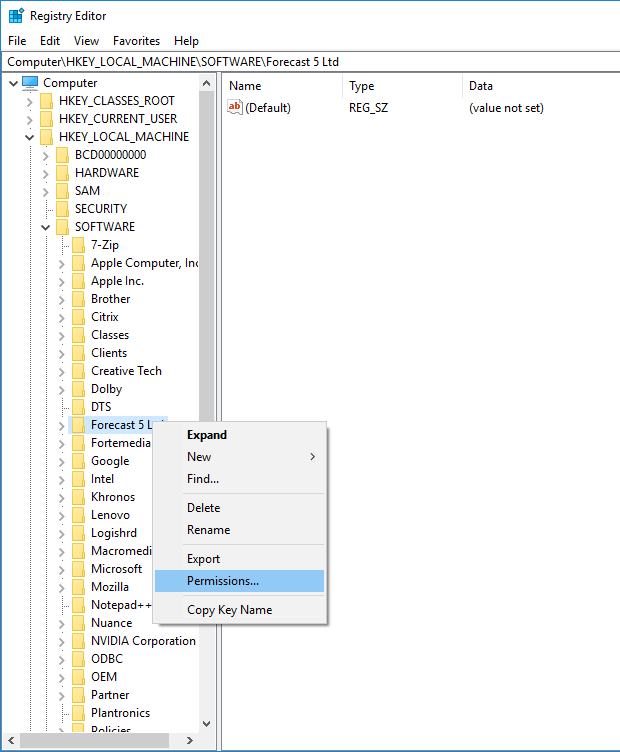 Highlight your user name:
You will note that the permissions are not set to full - tick "Full Control" and click Apply/OK.
Alternatively, the recommended fix is to click the ADD button and add the user "Everyone", click "Check Names":
Click on OK
Then tick Full Control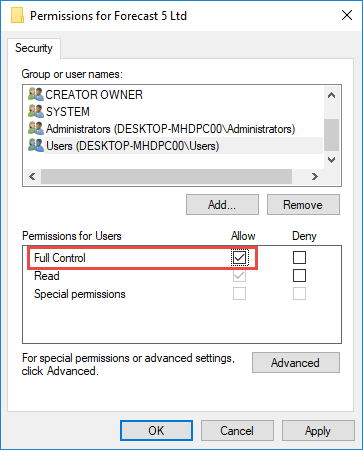 Click Apply, then OK and close the registry editor.
Forecast 5 should now install correctly - run the installer again.
If this does not fix this issue please contact support@forecast5.com for further assistance.